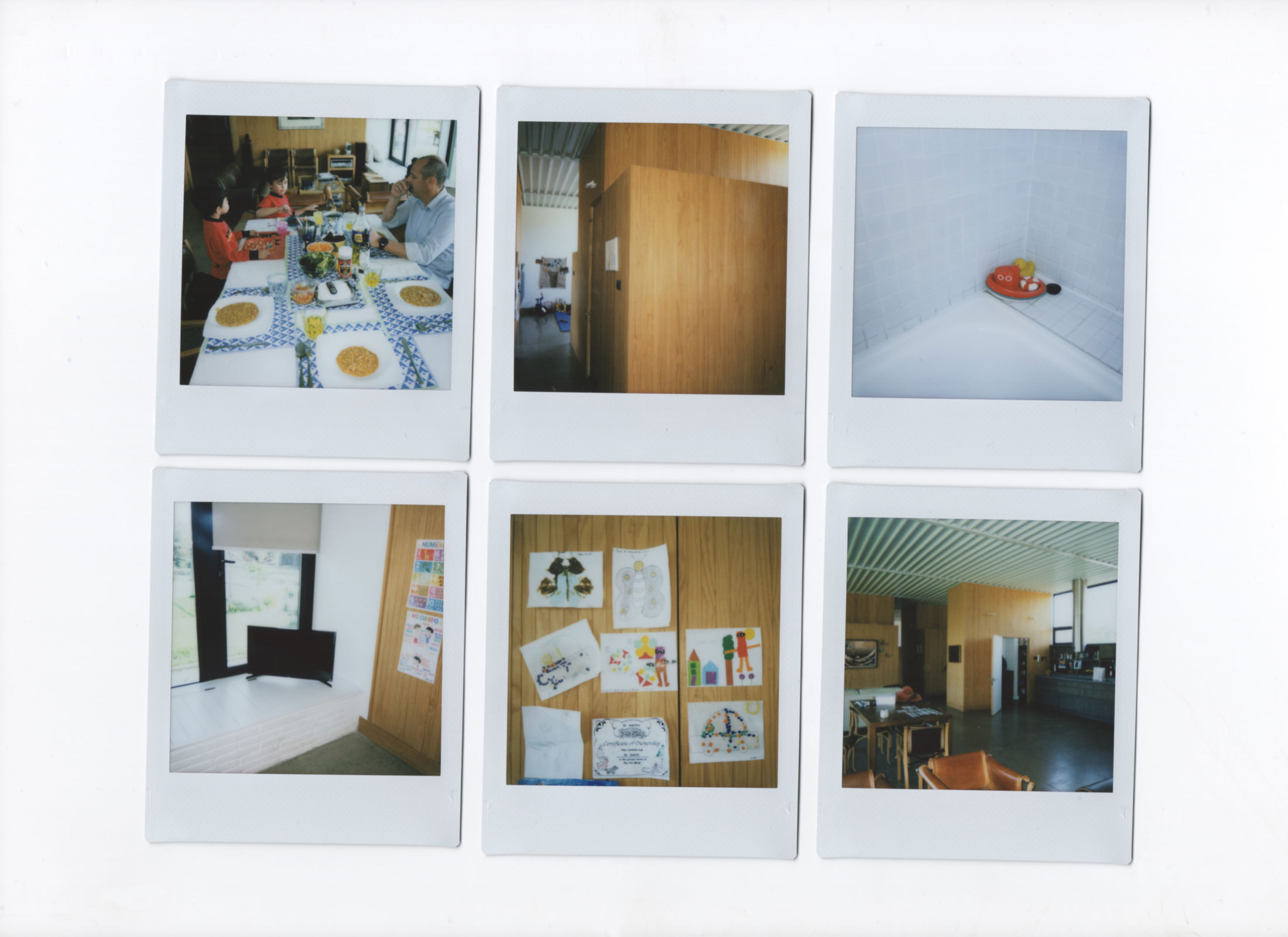 Emilio Marín – SITE VISIT

In SITE VISIT, Emilio Marín visits the house with a Fuji Instax Square 6 instant film camera.





"When you're an architect (the designing kind), the first impression you have when visiting cities, buildings or houses becomes a true 'site visit'. Once there, it is almost impossible not to look at details, materials, measurements, contact points, wear, cracks, color, shapes, lifestyles, light, heat, smells, objects, etc. So much so, that it is some kind of punishment. It is the way in which we architects relate to the built world (at least in short site visits): a kind of record without a medium. I guess when you're a photographer it's more or less the same, it must be almost impossible not to look at the light, frames, glances, fleeting moments, distances, composition, brightness, rectification of lines, colors, etc. The record of the BC House and its life moves between these two statements, that of the architect and the photographer.The record was carried out on instant film. You could say that the quality of the image is low resolution, which takes distance from the most pristine architectural records. At the same time, the instant film has an aura that takes distance from an ordinary site report record.In my experience, making a record through photography is more or less recent. Embarrassed, perhaps unjustifiably, by the lack of technical knowledge, added to shyness or simply a lack of courage before the intimidating results of professional photographers, little by little, the photographic record has become more natural to me, less frustrating, more liberating, consistent and honest, compared to what an architectural work can become, which increasingly seems to me an 'other thing' disguised as personal choice".